Top Universities for Studying Abroad in Germany
Monday, 3 Feb 2020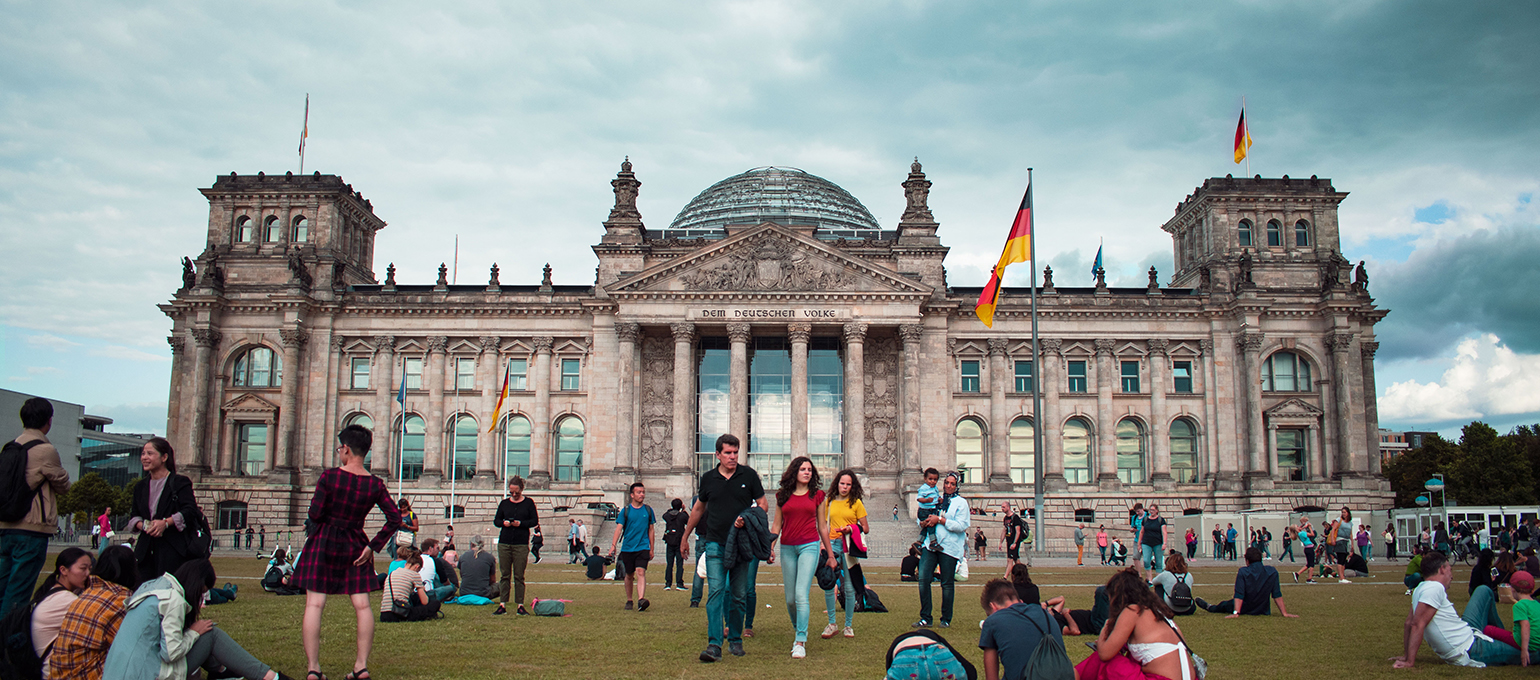 There are many reasons to study abroad in Germany, including its high-quality of education. Germany has 48 universities listed in Times Higher Education's World University Rankings 2020, eight of which are in the global top 100! Send My Bag have put together this blog with some of the top-ranking universities.
LMU Munich
Founded in 1472, LMU Munich is one of Germany's oldest universities and a leading university in Europe. 17% of LMU's student population are international students, with up to 1,000 students from partner universities enrolling as exchange students for a semester or a year. LMU's main campus is located in the heart of the city centre, making it a desirable choice for students wanting to experience Munich as one of best student cities in the world!
Technical University of Munich
Founded in 1868, the Technical University of Munich is a member of an association of nine of the most prestigious technical universities in Germany called TU9. The university is split across 13 departments, mostly specialising in science and technology. As a very popular choice with students from across the globe, 27% of the university's students are international. There is no annual tuition fee but students are required to pay what's called a basic semester ticket and student union fee.
Heidelberg University
Founded in 1386, Heidelberg University is Germany's oldest university. There are around 160 courses on offer at the university, across a variety of different fields. The university is a member of The Coimbra Group and the League of European Research Universities – both are established groups of leading European universities. The picturesque Heidelberg old town and the world-famous Heidelberg Castle is the perfect backdrop for your studies in Germany!
Humboldt University of Berlin
Founded in 1810, the Humboldt University of Berlin has a world-class reputation in the field of arts and humanities. Some of its most famous alumni include Karl Marx, Friedrich Engels, and Alfred Doblin. Albert Einstein also spent some time as a lecturer at Humboldt. 189 courses are taught at the university across three campuses, all located right in the heart of Berlin. Named as the 5th best student city in the world, and the world's best party city, Berlin is the perfect place to study abroad!
University of Freiburg
The University of Freiburg is Germany's fifth oldest university and has three campuses in the university city of Freiburg. If you aren't a fan of the urban feel of cities like Munich or Berlin, Freiburg could be the perfect place for you – known for its medieval old town that provides quite an intimate and small-town feel. Freiburg was also recognised as 'European City of the Year' for its sustainability efforts.
Hamburg University
Hamburg university is one of Germany's largest universities, with around 170 courses across 8 faculties. Known for its research excellence, the university has had various successes in a wide range of fields, making it the largest institution for research and education in the North of Germany. Hamburg is one of the best places in Germany to study abroad, as a major port city with a buzzing entertainment scene. Head to Reeperbahn in Hamburg and you'll find a host of cabaret shows, musicals, dance clubs, and pubs.
Regardless of what German university you choose for your study abroad programme, you will no doubt have a great experience in Germany! Send My Bag is here to make your move to Germany as stress-free as possible through our student shipping service.
Our Most Popular Articles