The Group of Eight Universities in Australia
Friday, 9 Aug 2019
Thinking about studying in Australia? In this blog Send My Bag shares with you the high-quality education that Australia has to offer and shows that it easily matches the country's enviable lifestyle. Yes, the UK and America have some of the highest-ranking Universities in the world, but what most Russell Group Universities or Ivy League Colleges don't have, or don't have as much of, are long stretches of surrounding beaches and locations in sunny cities. Obviously, choosing a university is not all about the setting, but wouldn't it be nice to have the option to read your university books outside in the sun, beside the sea, and take study breaks on the beach? With the Group of Eight Universities, you can relish the Australian lifestyle whilst receiving a world-class education.
What Is the Group of Eight?
Before they were officially attributed this name, they were eight universities in Australia dating as far back as 1850, all known for being research-intensive. The universities were eventually incorporated in 1999 as a company, known as The Group of Eight. The Go8 is now known to be made up of the oldest and most established universities in Australia, which are viewed as leaders in a wide-range of research fields.
A London Economics Report found the research conducted by these universities to have had significant impact on the Australian Economy, generating $66.4 billion each year, with the international student market on its own contributing $17.98 billion each year. In fact, a 2018 analysis found that the Group of Eight Universities have produced 30% more economic impact than The Russell Group Universities, which are their UK equivalent. However, we don't want to bore you with too many statistics, only the impressive ones! Like the fact that 96,000 high-quality graduates come from the Group of Eight universities each year, and a further 100,000 international students from some 200 countries.
Why Study at the Group of Eight?
The Group of Eight Universities are known to have the most diverse and supportive academic environments in Australia, which is likely to do with the fact that they receive a higher volume of funding for student facilities, teaching, and additional opportunities than other Australian universities. The high academic reputation that they boast attracts more alliances in academia, and so they not only have connections between each university within the Group of Eight, they have also built strong external links on an international level. The Group of Eight works closely in international partnerships with universities across the globe, including China, US, Japan, Brazil, and the UK, to name but a few. Therefore, you can rely on a robust and durable institution that will never fall short of investments, student resources or opportunities. The Group of Eight Universities are research-driven, so you'll not be stuck when it comes to developing your research for projects, and especially if you decide to pursue a PhD or a research-based Master's degree.
Like the Ivy League Colleges in the US, the Group of Eight Universities each boast a prestigious status. There is some scepticism that the Ivy League Colleges only accept students with a high social status and who have grown up in a prestigious setting. The Group of Eight, however, have said that one in five of their commencing undergraduates are from a low educational and socioeconomic status, and/ or are from regional or remote locations. Although each of the universities still have set entry requirements, their acceptance rate has proved to be a lot higher than the very low acceptance rate of Ivy League Colleges, for example. In 2016, the acceptance rate was estimated at 57% for the University of Melbourne, but the University of Adelaide had a complete acceptance rate of 100%. The other Group of Eight Universities' acceptance rates were estimated between 80%-90%. In 2016, Monash University had 40,000 undergraduate enrolments, which was the highest of all the Group of Eight Universities. The Australian National University had 8,000, which was the lowest, but between 16,000-35,000 undergraduates enrolled at each of the other six Group of Eight Universities.
Half of the Group of Eight Universities are in Melbourne and Sydney, which Times Higher Education ranked as two of the best cities for students in 2018. Melbourne has also regularly topped the list of the world's most liveable cities, ranking in the top five in the QS Best Student Cities Index. It is not surprising, then, that around 90,000 students from across the globe have chosen Melbourne as their study destination. Melbourne, as the largest city in the Australian state of Victoria, also hosts the largest volume of students. Melbourne-based university, Monash, alone has over 60,000 undergraduate and post-graduate students. The University of New South Wales in Sydney doesn't fall far behind with over 54,000 students. Sydney was ranked as one of best cities for international students in 2017 by the QS Best Student Cities Index and ranked 10th by the Economist in the list of most liveable cities in the world. Also, Sydney is known to be at the centre of Australia's financial and economic industry. The popularity of Melbourne and Sydney, combined with their booming economy, means that you'll be sure to have a welcoming, diverse, and multicultural study environment with plenty of opportunities, not forgetting the beaches, the barbies, and the beautiful weather!
Send My Bag offers routes from many countries to Australia, so if you have decided to make the move to study in Australia and want this journey to be as stress-free as possible, check out our online booking system. You can get a quote for sending luggage overseas to Australia, which, compared to student storage services, is a great money and time saving option.
Our Most Popular Articles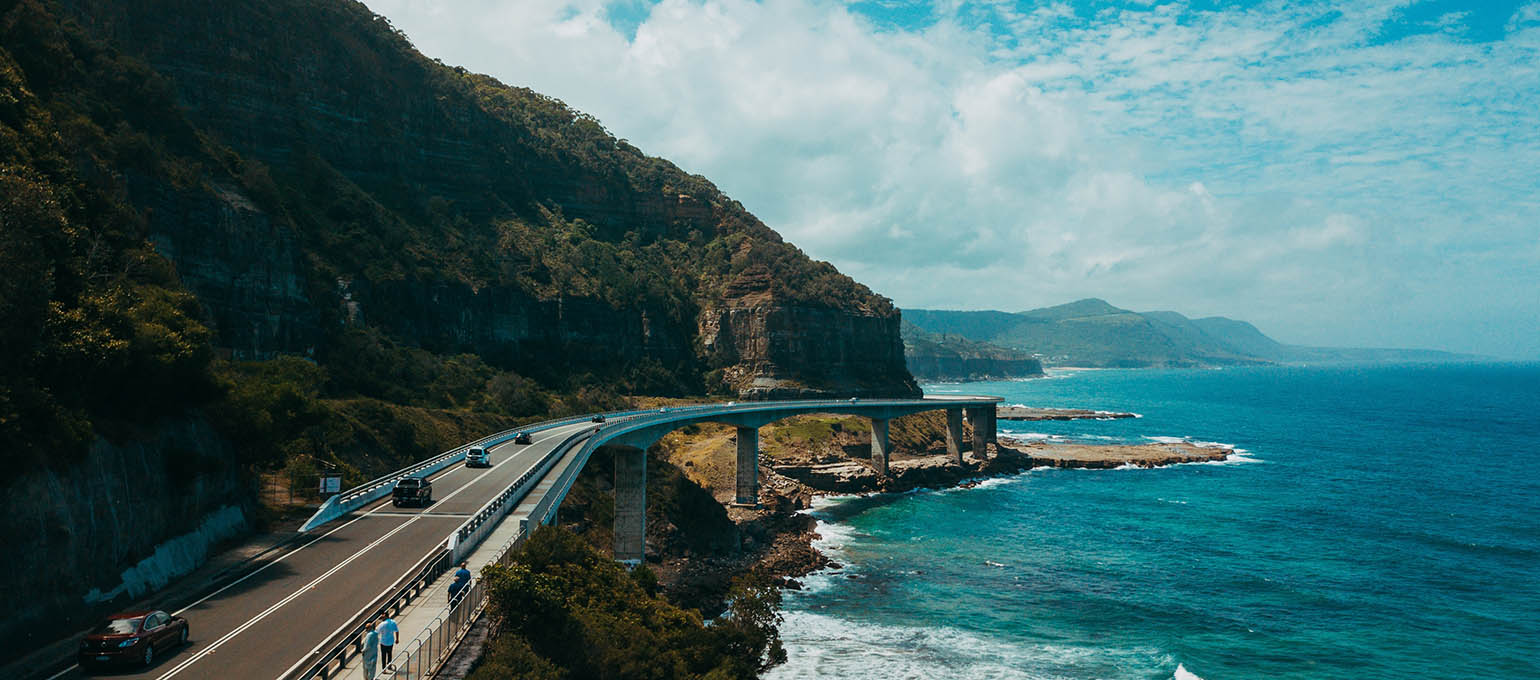 How to Move to Australia: A Starter Guide
There are many reasons why you may be tempted to move to Australia. If the country's climate, lifestyle or natural landscape has got you hooked, you may be wondering how you would go about moving to Australia. Look no further, as Send My Bag is here to help with its essential step-by-step guide to moving Down Under.