Top Ten Tips for Travelling with Kids
Thursday, 19 Jan 2017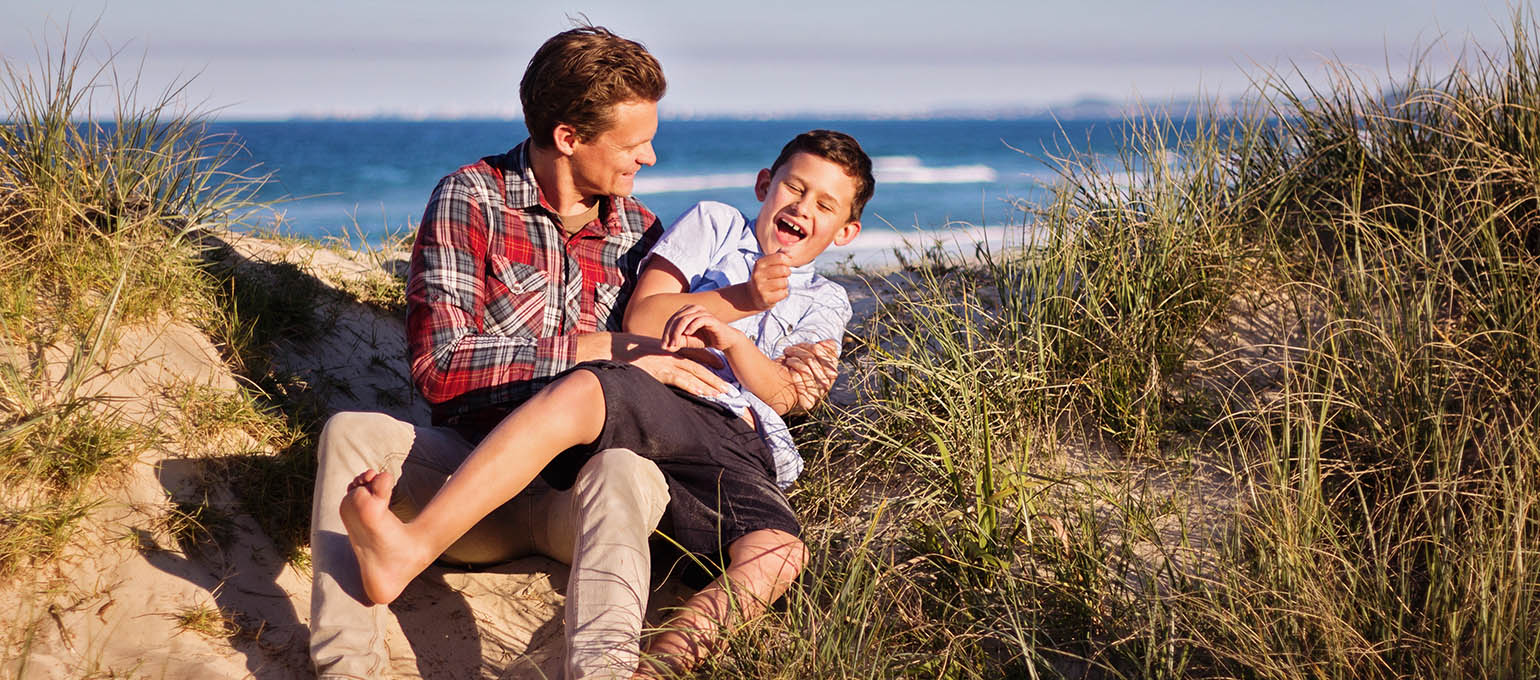 There is so much to think about and to plan when you are travelling with kids and this will vary according to the age of your children, any special needs they might have and the nature of your destination. We can only scratch the surface, but here are some essential points to consider when planning your trip. They should make life that little bit easier.
Don't be too ambitious. Don't plan your holiday the way you would have done before the kids came along. This means leaving free time in your schedule to allow for the unexpected. This might be dealing with an emergency like an illness, or simply allowing the kids to return for a second visit to a place they found particularly interesting. You will also need to factor in plenty of down time, to just give the kids a chance to play or to allow you to stick to regular bedtime routines.
Travel with another couple with kids. This way you can take turns minding the kids, allowing each couple some alone time during the holiday. It also means the kids have other kids to play with and you have more chance of enjoying some adult conversation.
Schedule night time flights. This is a good idea if you are travelling long haul. The kids should be tired enough to sleep for most of the flight, so you don't need to spend the whole time thinking of ways to entertain them in a confined space.
Research the kids' club. If using a kid's club during your holiday, make sure it provides stimulating and fun activities for the kids, rather than just general supervised play. You want your kids to be able to do something different on holiday, too.
Get the kids interested in the destination. A few weeks before you travel, get the kids to research your destination online and in books. Teach them a few fun facts and allow them to choose some places they would like to visit when they are there. This way the holiday will be a more interactive experience and something they are more likely to remember for years to come.
Make the most of family discounts. Lots of hotels offer discounts for families and often provide free kids' meals. Look around for restaurants that let kids eat for free and for attractions that provide free entry for kids under a certain age.
Pack appropriately. You will thank yourself if you have packed for most eventualities on holiday. This means packing clothes that allow for changes in weather, or for kids getting dirty within half an hour of going outside. It means packing sun protection and medicines for allergies and the sniffles, as well as headache tablets for you! And it means bringing plenty of games, toys, books and some form of electronic entertainment equipment to entertain the kids in times of need.
Send your bags. If you think you will have just too much luggage to make your journey manageable, why not send your bags to your destination with Send My Bag. This will give you a free hand to stop your kids wandering off or to wipe dirty noses. You could even send things like carrycots to allow your child to sleep in something familiar, or buggies to act as a handy shopping trolley or makeshift bed on long days out. Find out more about sending your bags to your chosen destination by visiting our 'How it Works' page.
Safeguard your family's health. Make sure you can take control in an emergency by researching beforehand how hospital admissions work in your destination country, whether there are any specialists for your child's condition in the local area and what is the number for emergency services. It may be wise to learn a few items of vocabulary regarding your child's condition in the local language; even just write down the condition and any related symptoms in that language. Also make sure you bring any documentation that may help speed things along, and ensure that you have up to date travel insurance. Another good tip is to spread your medicines across several bags in case one bag gets lost.
Find the most suitable accommodation. Think about what accommodation would best suit your family. Consider whether it would be annoying, and expensive, to have to rely on hotel staff to do things for you like heat bottles. How about self-catering instead, which would allow you to create a home from home?
As well as tips for travelling with kids, Send My Bag has plenty more travel advice on offer, from 'Travelling in Groups', to 'Travelling in Winter'.
Our Most Popular Articles