Bucket List Travel for 2021
Friday, 8 Jan 2021
Anticipation for the New Year was high at the end of 2020 with the emergence of vaccines looking set to finally open up travel and allow us all to start properly living again.
In recent weeks however, coronavirus transmission rates around the world have forced the hand of many governments to impose fresh lockdowns and restrictions. Just when we thought things were looking up.
We all know travel won't be anywhere near normal until a significant percentage of the vulnerable in our society are protected and most experts predict the earliest this could be is the springtime.
When we can travel, there is strong argument to do so in style. The past twelve months have gave us all time to revaluate and think so why not visit the places you've always dreamed of? It's time to do those once-in-a-lifetime journeys.
In line with this thinking, we have selected the best destinations and experiences to mark off your bucket list in the coming year and beyond.
1. New York
New York City has long been associated with travel bloggers dream destinations and the reasons are crystal clear: iconic buildings, world-class museums and galleries, an unforgettable history, unbeatable food and dining… the list is endless.
We can't know for sure what it will be like to visit the iconic destination in 2021 with mass crowds likely to be discouraged for some time to come. What we do know however is that New York, with something unique around every street corner, demands your attention.
2. Antarctica
This is one for the travellers who want that once-in-a-lifetime experience.
On December 4, 2021, a total solar eclipse will be visible in Antarctica where visitors will be stunned when the blinding white conditions are replaced by complete blackout.
Want the best view? Take the polar cruise from Poseidon Expeditions. The voyage on M/v Sea Spirit departs southern Argentina on 20 November 2021 and passes through Georgia, the Falkland Islands and eventually the Antarctic Peninsula where on the 4th December, on the 14th day of the voyage; guests will experience the total solar eclipse.
3. Serengeti, Tanzania
The Serengeti ecosystem is a 12,000-square mile region of northern Tanzania that includes the Serengeti National Park. It hosts the second largest mammal migration on Earth, making it one of the Seven Natural Wonders of Africa and one of the ten natural travel wonders of the world.
This is surely the perfect destination for wildlife aficionados with the grasslands, open plains and rivers hosting such a diverse range of species from the animal kingdom.
4. Iceland
Iceland may be small on the map, but the land of fire and ice is packed with things to see and do.
At one of Europe's best outdoor destinations, you could see the breathtaking northern lights, walk on a glacier, photograph some of the best waterfalls on Earth, relax in geothermal hot springs or hike some of the most scenic trails known to man.
The Ring Road makes a loop around the entire island, allowing you to see some of the most spectacular natural sights. Dedicate 7 to 10 days and you'll have an epic road journey to remember.
5. The Maldives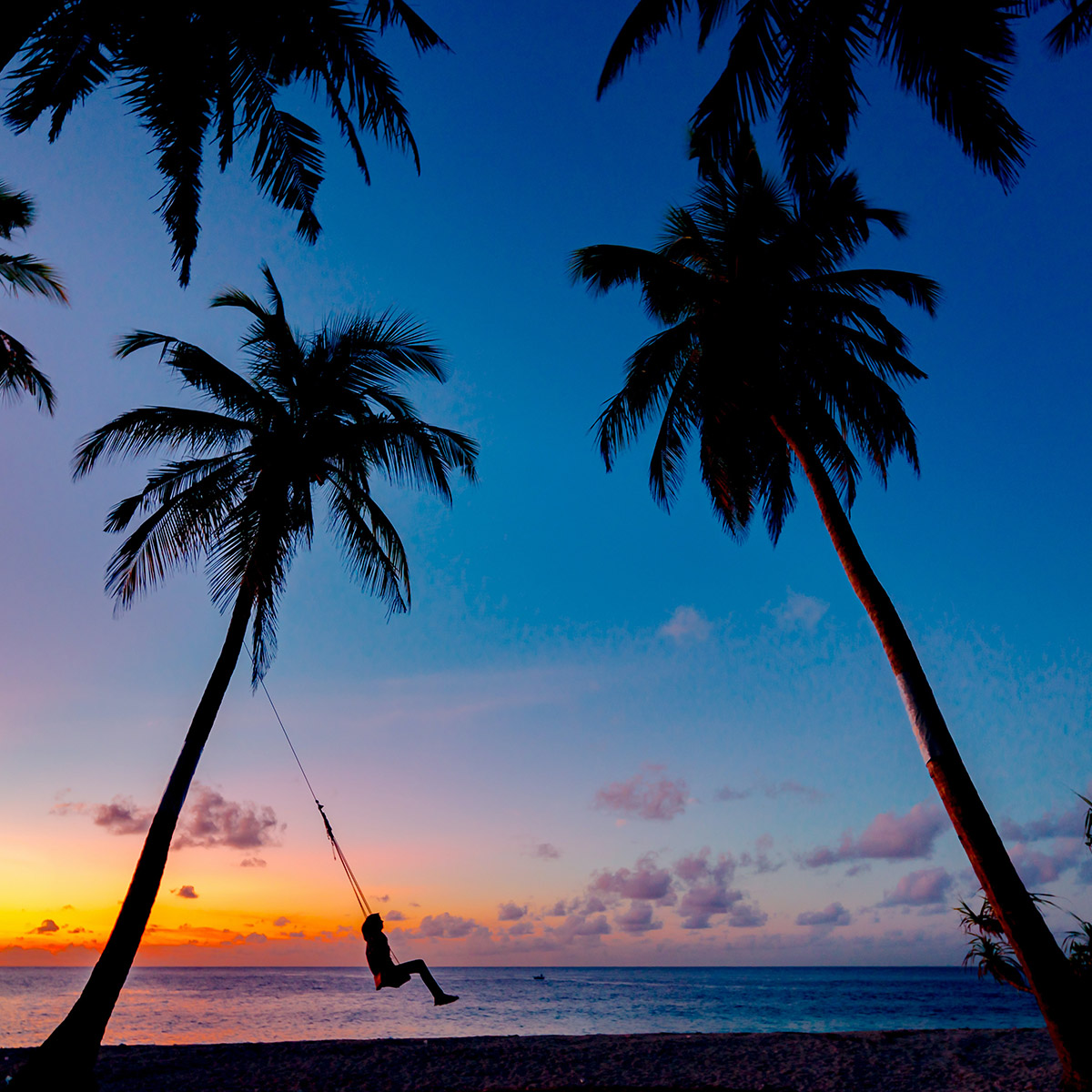 We've already mentioned the Maldives numerous times in our blog posts over the past few weeks and it is easy to see why it is one of the top destinations for 2021.
With every postcard perfect island exhibiting crystal-clear waters, white sandy beaches and lined with palm trees this romantic and pristine location allows you to disconnect from the world and indulge in peace, luxury, and tranquility.
One luxury resort in the Maldives is offering unlimited stays for a couple throughout 2021. Packaged as 'Unlimited Stays in Paradise', further benefits include free breakfast every morning, free airport transfers by speedboat, and discounts on dining and spa treatments.
At a cost of $30,000, this is for the traveller with money to spare.
6. Taj Mahal, India
Flights to India are currently few and far between but when it is safe to do so, you must surely explore the exquisite Taj Mahal.
Every visitor to the country hopes to see the world-famous structure at some point, with pictures not enough to do the intricately designed building anywhere near justice.
A night viewing of the Taj Mahal is one of the most romantic experiences, with the white marble reflecting under the full moon.
7. Rwanda
There are between only 800-1000 Mountain gorillas left on Earth and Rwanda is one of the only places where you can witness them in person.
At Volcanoes National Park you can go gorilla trekking, where you'll encounter the animal in its natural habitat and watch as it goes about its daily routine.
Lake Kivu is also a stunning sight to behold and Rwanda as a whole is a destination you won't want to miss.
8. Denali National Park, Alaska
At Denali National Park in Alaska you'll find pristine parkland and a wide array of wildlife.
The wilderness is vast and unspoiled with tundra, massive peaks and glacial rivers.
Perfect for hikers but also for families, this is an ideal destination for travelling during the age of coronavirus.
9. Lapland
Lapland is Finland's most northerly region and for that reason it has guaranteed snow.
The vastness of the landscape and snowy conditions make it the perfect place for sledding. Not just any sledding however; husky sledding.
The moment a pack of huskies begin to drag you across the pillowy snow and through miles after miles of silent wilderness is awe-inspiring, breathtaking, and an experience you're not likely to forget in a hurry.
10. Bolivian Salt Flats
In Uyuni, you'll encounter the largest salt flats in the world. This vast, dreamlike landscape stretches endlessly but unlike other destinations on this list, wildlife is rare; a feature that only adds to the otherworldly character of this unique land.
To get a stunning, 360 view of this incredible location head to Incahuasi Island where you'll stand side by side with 6ft tall cacti.
11. Japan
The magnificent cherry blossom display in Japan is a true bucket list spectacle.
Usually hitting full bloom in April, Tokyo's residents gather for cherry blossom viewings and celebrations occur in Ueno Park. Those after something a bit quieter however should head to the peaceful Asukayama Park.
You may even be lucky enough to witness 'sakura snow' – where the trees shed their blossom over the reflection of a large pond in Inokashira Park.
Are there any destinations you've always wanted to visit? Let us know on our Facebook or Instagram pages and remember we can ship your belongings in advance of your travels.
Our Most Popular Articles