Cool coffee spots in London
Friday, 26 Jul 2019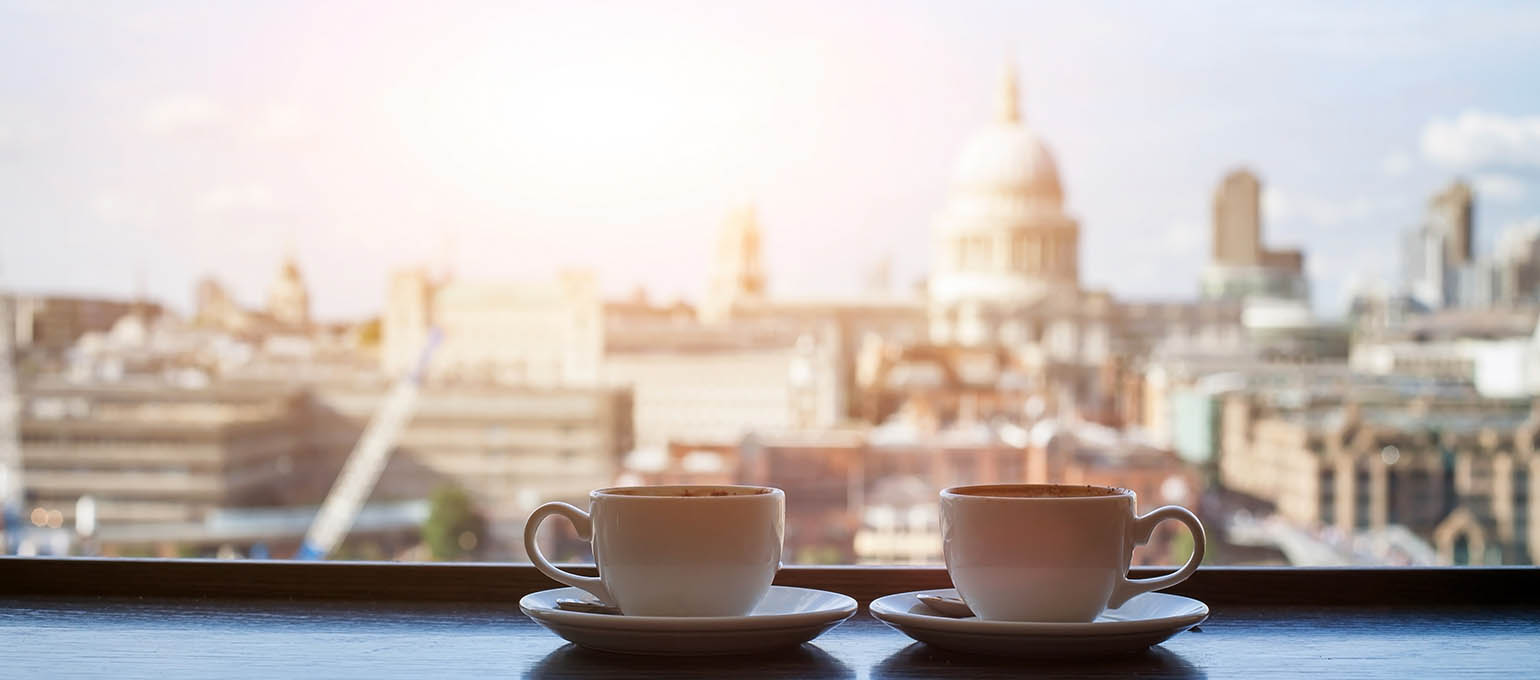 Nowadays, it seems that it's not just about the coffee you drink, as now there is a slight obsession with 'Insta-worthy' locations. Send My Bag has put together a blog of quirky coffee spots in London. These are places where you can relax and refuel from your studies, where you can get a change of scenery from the library, or have a catch-up with friends and snap an Instagram picture whilst you're there.
The Attendant in Fitzrovia
A coffee bar with perhaps the quirkiest of settings. It has been converted from a Victorian public lavatory into a daytime café, but has kept some of the old features, such as the tiles and urinals along the walls. Urinals that were once part of a lavatory have been spruced up and are now decoration for table booths. It may sound weird and hard to imagine but I guess you just need to make the visit to find out! The café is only a 10-minute walk from University College London and 15 minutes from SOAS. It has its own coffee roastery and is, therefore, able to make speciality coffee with a variety of flavours.
Sketch in Mayfair
An 18th century tea-room by day and cocktail lounge by night with very Instagrammable toilets! You may have seen their famous egg-shaped toilet pods and multi-coloured tiled ceiling circulating on Instagram and around the internet. The afternoon tea pink room is just as 'Insta-worthy'. Here, you can sit in the pink velvet seating area, surrounded by pink walls and paintings by British visual artist David Shrigley. This chic townhouse tea-room is only a 15-minute walk from the University of Westminster.
Coffee, Cake and Kisses on Warren Street
A one of a kind café that delivers a coffee experience based on equality and love. It has been labelled as a 'relationships' café, known as an idyllic setting for welcoming and creating relationships, irrespective of ethical and cultural background. It has a couple-orientated room and a well-being wall where you can write down your thoughts. There are weekly community meet ups and socials where discussion about difficult social topics is embraced, which are all posted on their social media. This is a cool café with a cute idea behind it! University College London is only a 7-minute walk away, so it would be a perfect place for hosting events like club socials.
Draughts in Waterloo
For all the game hobbyists out there, or those just looking for a stimulating coffee experience, this café holds over 800 board games. It is London's first board game café that also serves food and local craft beers, ales, and ciders. The café has a game library on its website, where you can search all the board games available, what location they are in (Draughts Waterloo or Hackney) and find information about the game. Draughts in Waterloo is an 8-minute walk from Kings College London, making it ideal for a sociable study break, allowing you and your friends to get a coffee and play a board game.
Yumchaa in Kings Cross
A shabby-chic-style store that serves speciality fine leaf tea, both hot and cold. At Yumchaa they are set on serving the best of British tea by creating a mixture of tea blends and infusions. They began as a market stall but have since expanded to five cafés across London and an online delivery service. A truly tasty spot for all tea-lovers!
Cereal Killer Café in Brick Lane and Camden Market
A coco-pop cappuccino, a lucky charms milkshake, a pop-tart ice cream sandwich? Or maybe you want a snack like cornflakes mac 'n' cheese, or a cereal dish called 'Unicorn poop' (lucky charms served with bubble-gum milk)? This cereal-themed café shouts nostalgia as it brings all your childhood cereals together in a 90s themed café that serves these extravagant drinks and snacks. You'll be sure to get a sugar rush after trying their colourful selection. They even serve cereal-themed cocktails. The café is a 15-minute walk from London Metropolitan University and easily accessible via the Underground from other universities.
If you like our selection of cool coffee/tea spots in London, we have also written a blog on the cheapest food spots in London. If London is where you'll be going to university and you need a luggage forwarding service for your bags/boxes that saves money and time, then look no further than Send My Bag!
Our Most Popular Articles