Top Reasons to Study Abroad in Spain
Saturday, 28 Dec 2019
Sunshine, siestas, and fiestas – is there anywhere better to study abroad than Spain? For many years Spain has been a top study abroad destination for students from across the globe. This is not surprising, as Spain has so much to offer. From the beautiful beaches to the history and culture of its cities. In this blog, Send My Bag are going to share with you the top reasons why you should consider studying in Spain.
Listed as the Best Place to Study Abroad
Spain is the best place to study abroad, students have said so themselves. In a 2019 ranking by Educations.com that was based on the feedback from a survey of over 20,000 international students, Spain was ranked as the best place to study abroad in Europe and ranked in 2nd position in the top 10 countries in the world to study abroad! The ranking was based on factors that the international students said were the most important to them when choosing a destination to study abroad. They included the experience of a new culture, adventure, the achievement of career goals, and making new friends. Spain was ranked highly by students for the majority of these factors, showing just how much the country is loved by students!
Some of the Top Universities
27 universities in Spain featured in the QS World University Rankings 2020, of which 13 ranked in the global top 500. The highest ranked Spanish universities, ranking in the top 100 in Europe are University of Barcelona, Universitat Autonóma de Barcelona, Universidad Autónoma de Madrid, University Complutense Madrid (UCM), and University of Navarra. You will not fall short of high-quality education in Spain!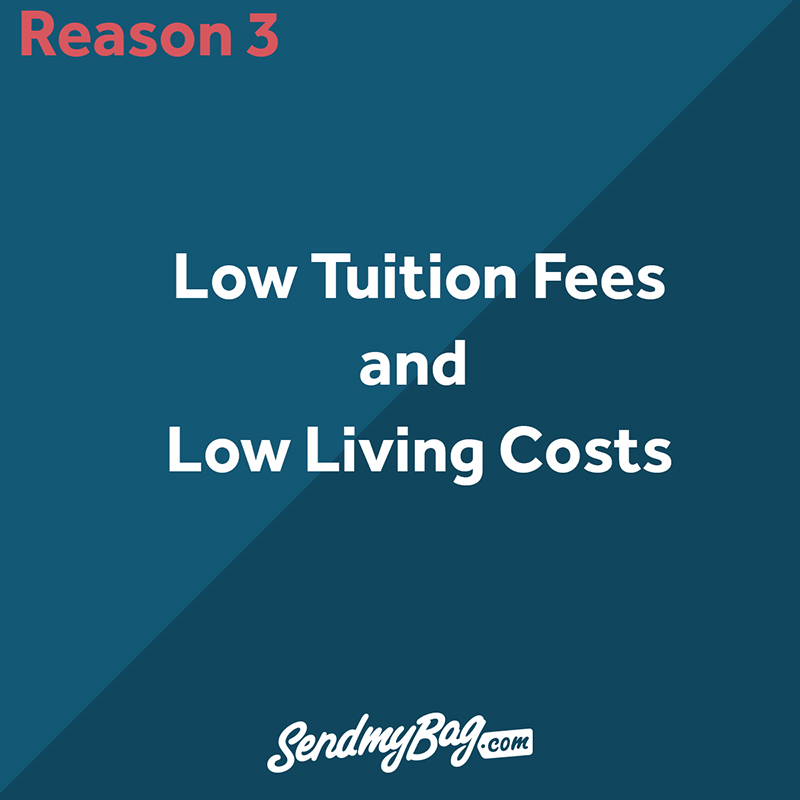 One of the Least Expensive Countries
Tuition fees in Spain can be as low as £1,000 per year, which is less expensive than tuition in countries like the UK or the USA. Recent data shows that living costs in Spain are 18.68% lower than in the UK, and 23.81% than the USA. According to a report by CEOWORLD, Spain had a relatively low cost of living index at 54.7, compared to 65.28 in the UK, 67.62 in Germany, 69.25 in Italy and 69.91 in the USA.
Sunshine
Is there any better reason to study abroad in Spain than the sunshine? The country gets on average 300 days of sunshine every year, meaning that you can enjoy an al fresco lifestyle – eating tapas and drinking sangria outside (when you aren't studying of course!) and soaking up the sun at the beach.
Discover Spanish History and Culture
You will find a charming piece of history and culture at every street and corner in Spanish cities. From the stunning gothic structure of La Sagrada Familia in Barcelona and the Cathedral de Sevilla in Seville to culturally rich streets like Calle Ponzano in Madrid, where you will not fall short of options to dive into the Spanish cuisine – from tapas, to paella, to sangria!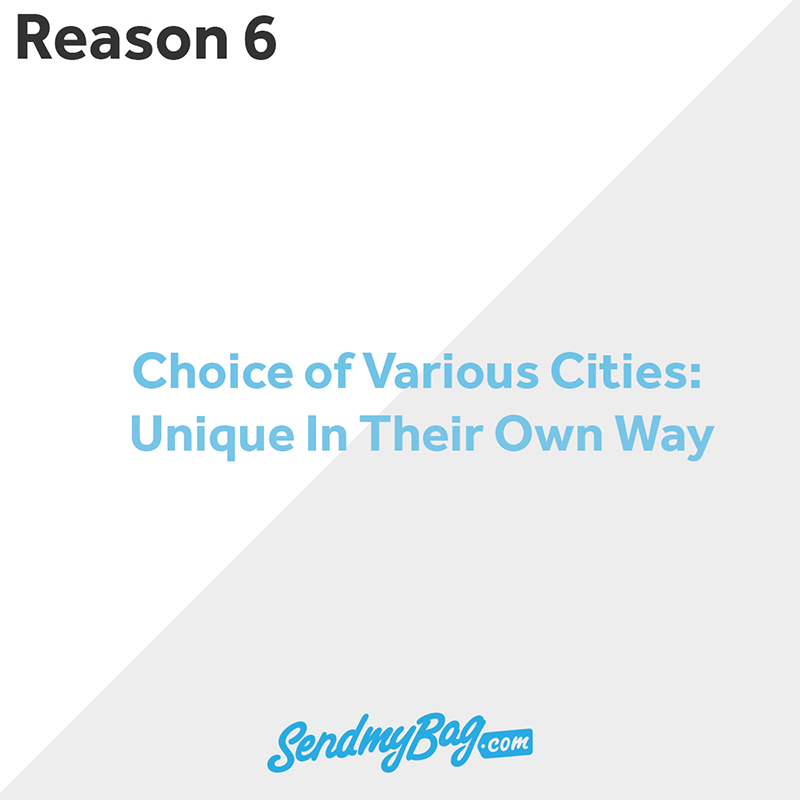 The Choice of Various Cities
You could choose Madrid and Barcelona, where although the living costs are more expensive, you can enjoy the glitz and glamour of two of the biggest cities in Europe. Valencia is a smaller city, bringing a warm and homely feel. As the southernmost region on Spain, Seville will offer you more sunshine and heat and Granada. Additionally, as one of the oldest cities in Spain, it has plenty of Spanish history for you to explore. No matter what city you choose, you can visit more than one city in Spain because it is easy to travel both domestically and go on breaks to other European cities.
Keep up to date with our Instagram page, as we will be sharing some great things about the top cities in Spain to study abroad.
If you are going to study abroad in Spain, our student shipping service is the easiest and most affordable option to send everything you need from your home. Not sure if studying in Spain is right for you? Why not check out the Top 10 Places to Study Abroad for some more guidance and inspiration.
Our Most Popular Articles