Trips to Book a Year in Advance
Monday, 5 Apr 2021
Coming into this year, many of us envisioned ambitious adventures abroad would return. With the coronavirus hanging around, however, it is becoming clear that these big trips may need to be postponed just that little while longer.
Sure, with the emergence of vaccine passports some holidays may be possible this year but big trips to far sprung islands and remote getaways require extensive planning.
Waiting to travel has multiple advantages. Firstly, the world should (hopefully) have returned to some type of normality, and more open tourism, by the time your adventure begins.
Additionally, as Misty Belles of luxury travel advisors Virtuoso points out, booking a holiday last minute doesn't always reward you with the best deals. Belles states: "Planning in advance increases the likelihood of getting the exact experience you want and at a better price,"
Continuing, the travel expert says rates can increase as much as "20% to 40% or even more" if booking too close to actual travel dates.
Say you have your heart set on a specific destination, specific experience or are trying to co-ordinate with several people. In this case, waiting and planning will ensure you're not disappointed come travel day.
With all this in mind, the journeys we will discuss in this blog are best planned at least twelve months ahead.
The Northern Lights, Iceland.
Iceland has been a lure for traveller's for many years now thanks to its famous Blue Lagoon geothermal spa, black sand beaches, waterfalls and general geographic otherworldliness.
Before the pandemic, visitors to the land of ice and fire often had to fight off crowds in some of the more popular areas.
Covid's forced pause on tourism has led to a rethink within the country in terms of how to welcome visitors back.
Concerns about the impact of overtourism, on both the delicate ecosystem and local population, mean Iceland now wants people to stay longer, travel slower and visit different, less crowded parts of the island.
Iceland, therefore, has invested heavily on developing parts of the island less frequently visited, with the results of these investments due to be seen within the next year or two.
Fancy a visit to see the Northern Lights? Start planning now for a trip in 2022, ideally between November and February, to get the best deals on hotels and flights.
The Galapagos Islands
One of the best places on the planet to explore animal diversity is the Galapágos Islands.
Situated roughly 600 miles off the coast of Ecuador, visitors can access the archipelago of 19 unique landscapes by either plane or boat. Either way, a first stop in Ecuador is typically required.
How best to explore the Galapágos is completely down to you. Many choose to take lengthy cruises that make stops at each of the islands while others stay at surprisingly luxury hotels on some of the inhabited islands and take day trips.
A trip to this unique part of the world can be expensive simply because it is so remote but planning in advance should give you time to save and ensure you get your pick of the best hotels or cruise options.
The Galapágos Conservancy says visitors should pick their travel dates based on their interests. For example, the best time for divers to visit is June through November while turtle nesting season is the Spring.
A National Park Road Trip, USA.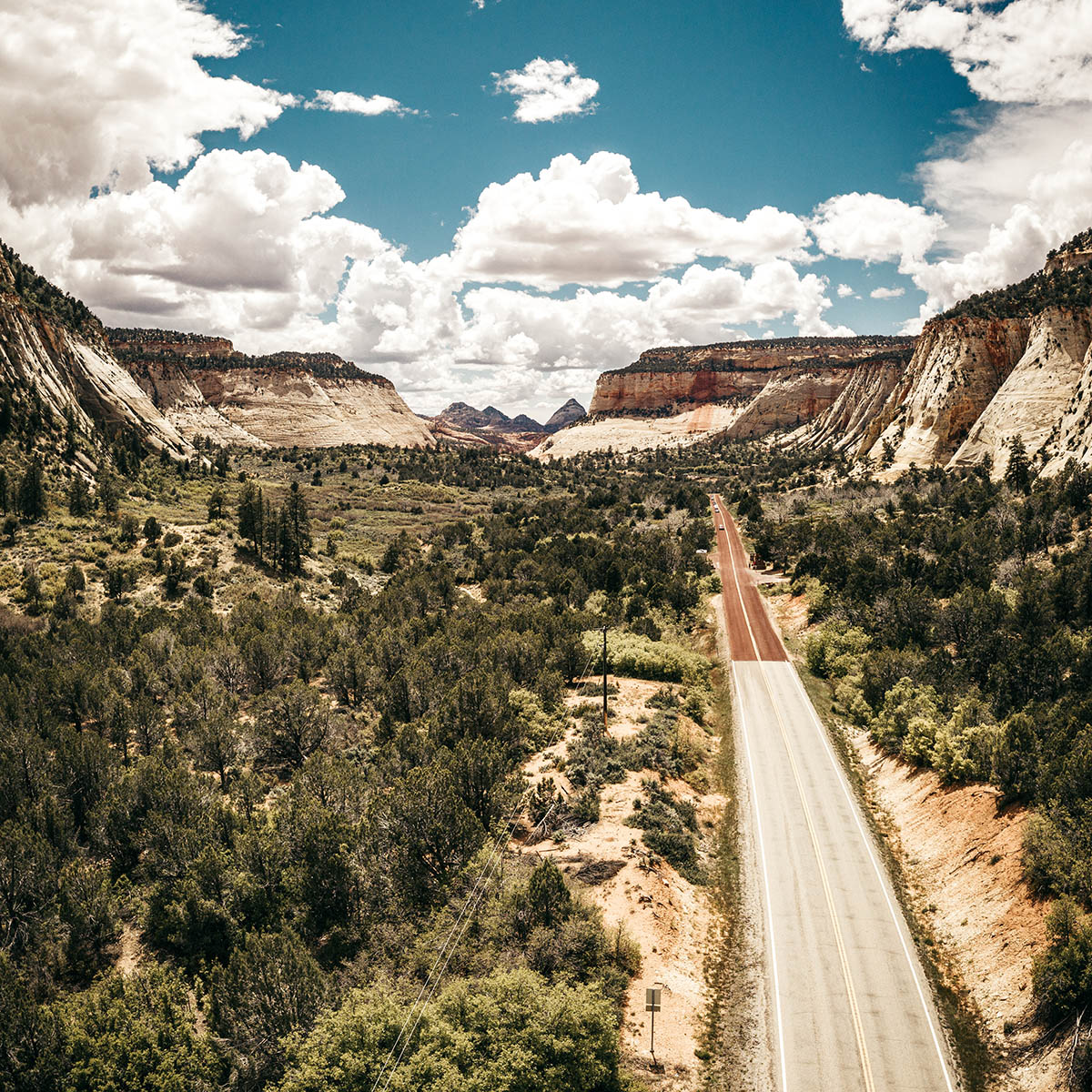 Road-trips, particularly those in luxury glampervans, are a growing travel trend and those already residing in the United States may feel like an expedition around the country's wondrous national parks is an easy last-minute trip.
However, the staycation boom witnessed in both the US and the UK over the past twelve months has shown us that everyone will have the same idea come summer. As vast as these national parks are, its likely space will be limited and social distancing near impossible.
To visit beloved parks such as the Grand Canyon or Yosemite between the peak seasons of July and August will require essential planning in advance.
Limited accommodation options, from campsites to hotels, means you should jump quickly on the best places to stay.
Some parks even enforced strict caps on the number of visitors in order to adhere to social distancing guidelines and it's possible some of these restrictions could return if the Covid-19 transmission rate rises.
Interested in finding out more about national parks in the US? Check out our list of the best in the country.
Travel the Nile, Egypt.
Egypt is a haven for history buffs and for many, a journey around this ancient land is a lifelong dream.
There are a couple of ways to see the most popular sites, but the Nile River Cruise is one of the most spectacular.
Hop on one of the ships from Nour el Nil and you'll soon find yourself stopping at Cairo, where you'll tour the Great Pyramids of Giza. Other sites include Aswan where you'll encounter ancient temples and the High Dam - the world's largest embankment dam.
Before the pandemic, Nile cruises' popularity was surging. So much so that local operators were struggling to keep up with the demand. Therefore, planning in advance is crucial to securing your itinerary.
Machu Picchu, Peru.
Set high up in the Andes Mountains of Peru, Machu Picchu is an Inca citadel dating back to the 15th century. Having been voted as one of the New Seven Wonders of the World in an internet poll in 2007, it's no surprise that the Machu Picchu site is on many a travellers' bucket list.
With this demand, the ancient ruins have been suffering from overtourism in recent years and the Peruvian government have installed daily visitor caps.
In addition to caps to the number of visitors on the main site, the government have also capped capacity on the Inca Trail. Many ambitious holidaymakers embark on this historic trek every year and can be traversing the landscape for up to a week.
To visit during the dry season (typically April to October), we highly recommend booking ahead. Doing so will also secure you one of just 400 daily tickets to climb the iconic peak of Huayna Picchu.
Europe's Christmas Markets
Christmas 2020 was very disappointing with many of the best Christmas markets in Europe and the United Kingdom being cancelled due to the pandemic.
We're breaking the rules of this blog slightly by saying visiting one of these markets this Christmas may be a viable option. If the vaccine program picks up pace in Europe, we may well see iconic markets like the one in Poznan, Poland make a welcome return this year.
Cheap flights to Europe are routinely available but that doesn't mean you should wait until last minute to snap up your ticket. Book as soon as possible to get the best deals on hotels situated close to the markets.
Unsure of what markets to visit? Read our list from last year for some inspiration. We're thinking about the mulled wine already.
Bhutan
The Buddhist kingdom of Bhutan is one of the last remaining unspoilt destinations on Earth. Situated in the Himalayas, the spellbinding landscape transports you to times before modern life became so complicated.
You'll be able to explore endless forested mountains, trek along glacial rivers and emerge yourself in the Buddhist community and time-old culture.
There's so much to see and process in Bhutan that a long stay is highly encouraged.
Visitor numbers to the Himalayan Kingdom have been tightly controlled in order to preserve its unique traditions so start planning now and use the time before your trip to research extensively.
If you're looking for the antidote to the stresses of everyday life, you can do no better than Bhutan.
Thinking of booking an adventure for next year? We can make your travel easier by sending your luggage in advance.
Remember, you can stay up to date with the latest news and blog posts from Send My Bag by following our Instagram or Facebook pages.
Our Most Popular Articles